We Created a Free WordPress Course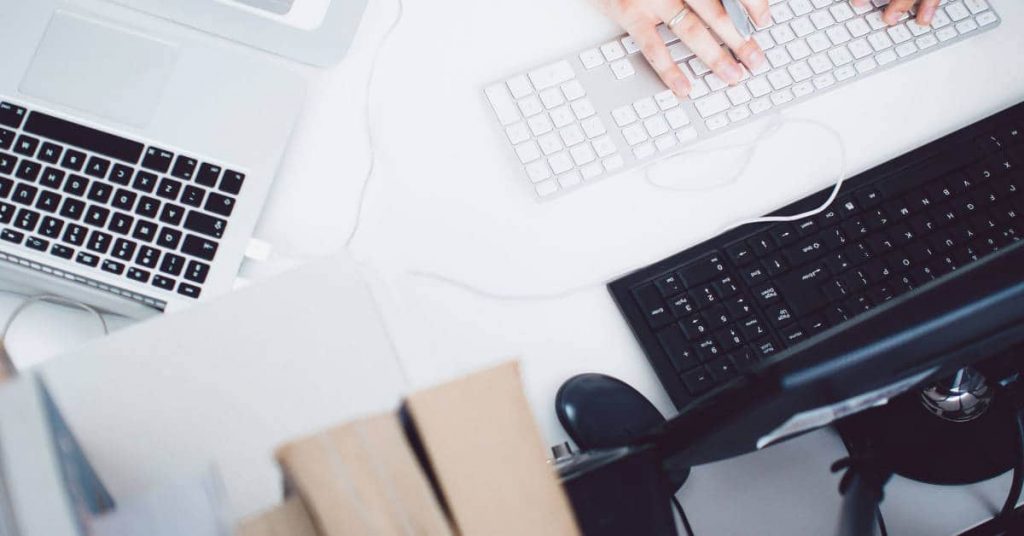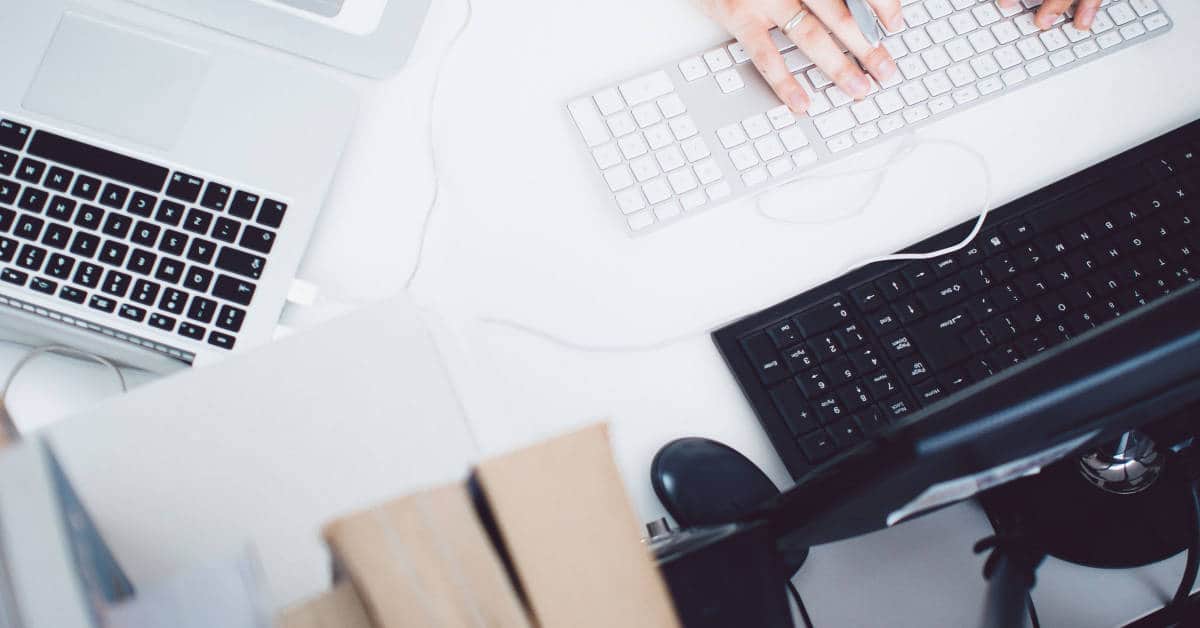 Here at iMark Interactive, we're in the business of helping people with WordPress. We've been using the platform for nearly 13 years and run our business and personal blogs on it. To say we love WordPress would be an understatement. We really love it! It's one of the reasons why we work so hard to help people install it, use it, understand it, and troubleshoot it.
Don't have a blog yet, but would like to start one? Check out this awesome blogging tutorial!
Let's be completely honest here for a moment. WordPress is not an easy system to learn. There are two versions (hosted and self-hosted) that confuse people to no end. There are so many options, plugins, themes, etc that can make your head spin. While the options are limited to only your imagination (and a few other things), those same things can paralyze you from making a decision. We get it. Since we offer tech help for WordPress bloggers and site owners, we see the problems day in and day out. We decided to do something about it!
We Built a Free WordPress Course
Oh yes we did! It's been months in the making, but the course went live last week. It's called "Understanding WordPress." We've been tweaking some things over the past week, but the feedback has been good. We put a lot of time and content into this course. There are nearly 30 lessons in it just about the WordPress dashboard and how it works. You might think this is a lot, but when you break down each part of WordPress, it's easy to see how the lessons can stack up.
Check Out Our Free WordPress Course
The reason we put this course together and offered it for free is because we love this community. We think it's powerful and has a lot to offer. We also built our business on helping people. If you haven't seen me around on the many Facebook groups about blogging and WordPress, then you'd miss out on the value we try to provide. It's not just about adding new clients to our portfolio. While we love managing WordPress sites for clients, we also just like helping. If we can spend 5 minutes to help out someone who just can't figure it out, then that's what we'll do. This is why we built the course and put it out there for free. We want to give people answers to their questions in an easy way.
Here's a little peak into some of the curriculum…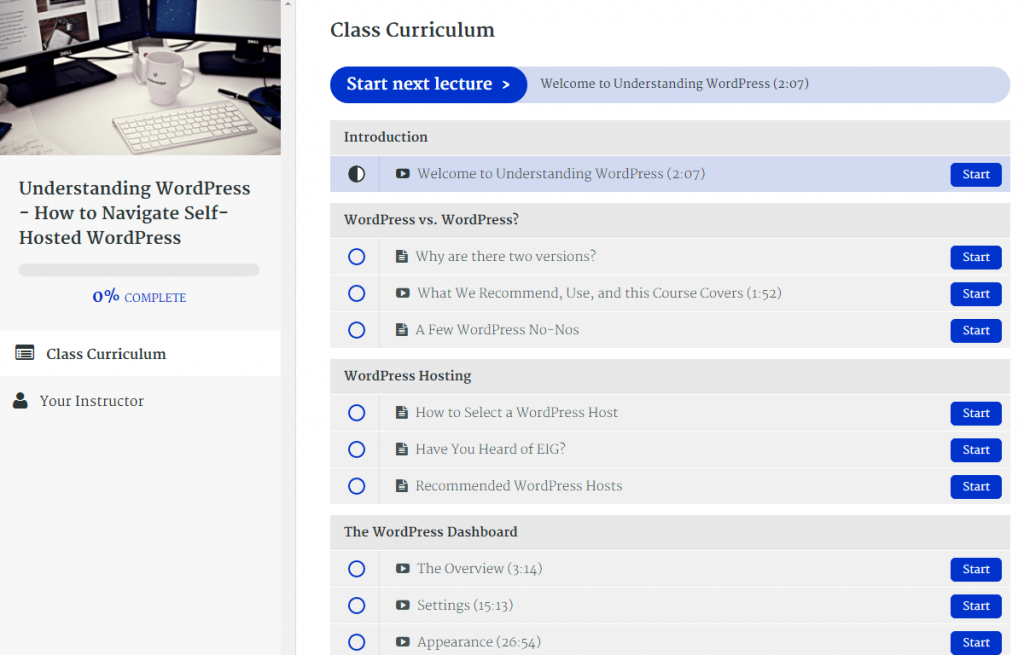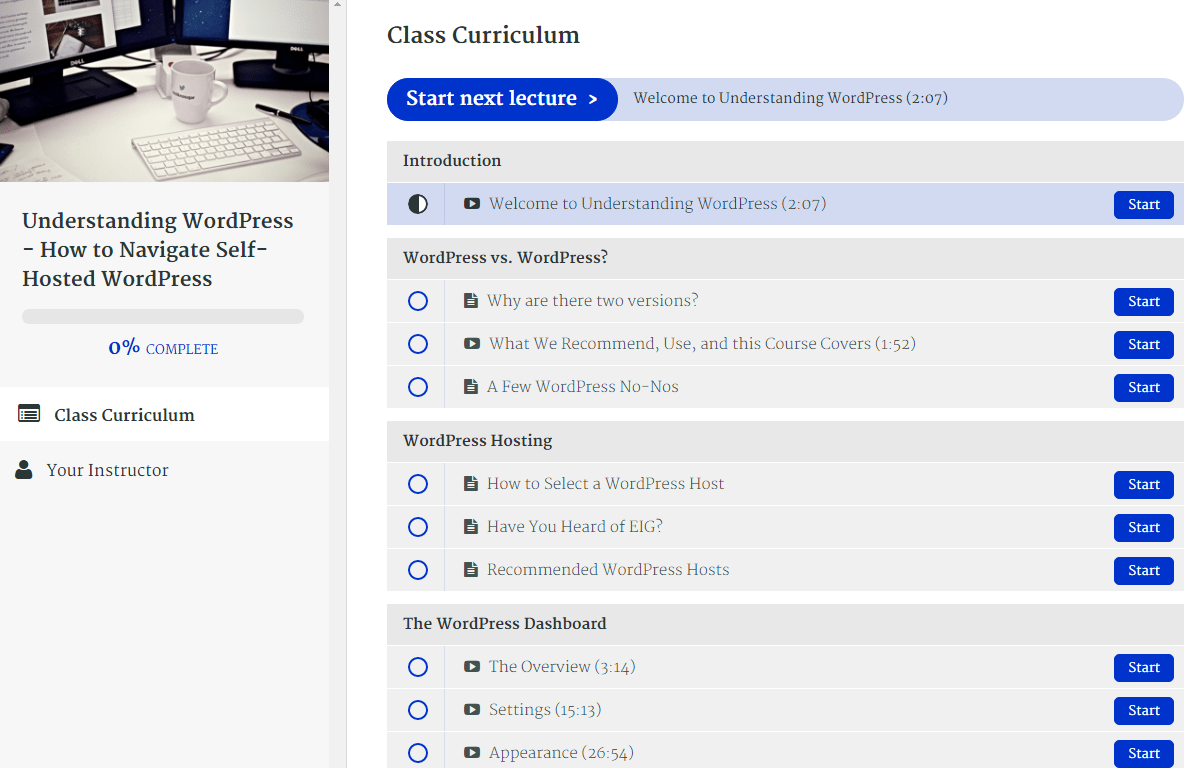 Why We Didn't Use WordPress for the Course
This has been a question we've received a number of times. I get why it's being asked because we know WordPress well and have helped a number of clients set up courses in WordPress. But I'll be honest with you for another moment. While WordPress is great and there are many great plugins for membership sites/course sites, I find they provide more headache than answers.
You see, no matter what business you're in, you should always look for ways to do things efficiently and in the most cost-effective manner. While creating a course in WordPress is cost-effective, it's not always efficient. There are tech challenges, ongoing issues in some cases, and just stuff that you have to keep up with regularly. This is why we decided to host our free WordPress course on Teachable.
They make course creation super easy. They really do. I have a lot of clients moving over to Teachable (or Thinkific) because of the ease of use. It's just easy. Yes, you do have to pay a fee depending on the options you want, but that monthly fee gives you support, flexibility, and makes course creation easy. It's also very easy for the customers to join the course and get started. It was a no-brainer for us to use Teachable for this course. We'll also be releasing more courses at a later time.
If You Struggle with WordPress…
Don't waste anymore time trying to figure everything out in the WordPress dashboard. There are so many options that change with every release. Just hit the button above or below and get started on our Free WordPress course. We think you'll love it (or at least we hope you do).
Check Out Our Free WordPress Course
If you know someone who might need help with WordPress, please share this course. You can easily do so with our custom link: http://imrk.co/wp-course