WordPress Guide – How to Add a New User to Your Blog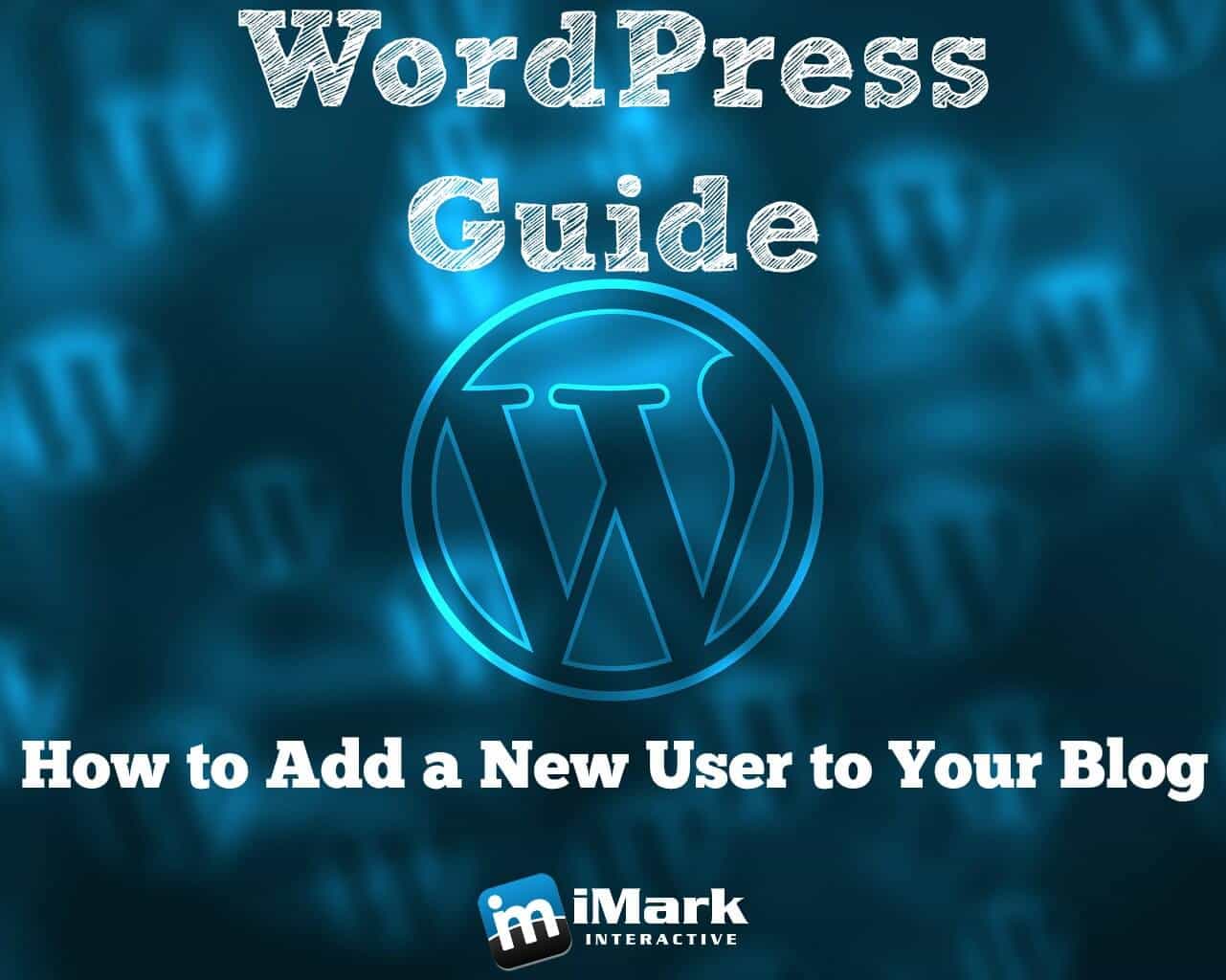 Welcome to our new WordPress Guide series we have been planning for some time. It's finally coming off the ground. Since we offer WordPress maintenance and support services, we get a lot of questions about how to do certain things. When we are adding a new client to our monthly WordPress blog management service, we typically here the same question over and over again.
How do I add you as a user to my blog?
That's a very good and legitimate question. For that reason, we have created a simple-to-follow video that shows you step-by-step instructions in order to add a new user to your WordPress site.  Since we don't want to use our clients' administrator logins, we ask them to create a user specifically for us. This is a best practice and one we choose to follow. Now, adding a user is really simple and you can add as many as you wish. There are different roles you can choose from, so make sure you read up on what they do. Each role has certain restrictions unless they are an administrator.
If you don't want to watch the video below, then I will describe how you can add a new user to your WordPress blog. This was done on WordPress 4.3.1, so it may be different if you haven't updated to that version. If you haven't, please do so! Just make sure to backup your site before you do. If you're not sure how, please contact us and we can assist you.
How to Add a New WordPress User
Log into your WordPress site dashboard in order to get started.
In the menu, scroll down to Users
Click "Add New"
Fill in the required fields. These only include username and email address
You don't have to fill in the other information if you don't want to.
You can click "Show Password" if you want to copy it and send it to the user.
Pick a new role for the user. Read here about what each role means.
Click "Add User"
Once you click the "Add User" button, your site will send out an email to the address you put in for that specific user. It will have a link for them to generate a new password. They don't have to click that link if you just want to give them the password it created when adding the new user. That part is completely up to you.
That's it my fellow WordPress bloggers. There is nothing else to it. It's really just a few clicks and you have a new user on your site. Just make sure you never use the "admin" username. That's a bad idea and should be avoided at all costs!