ShortPixel Credits Now Included in Most Plans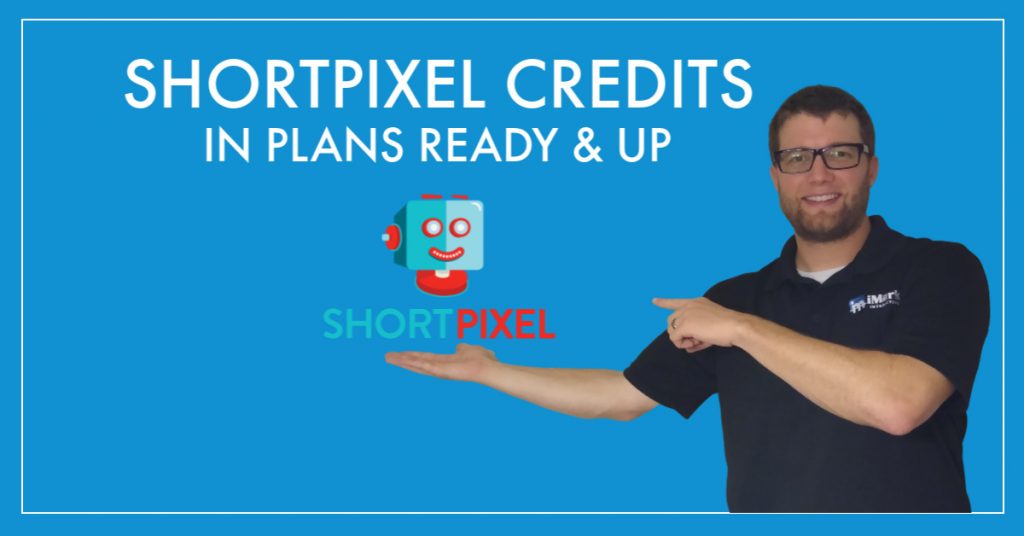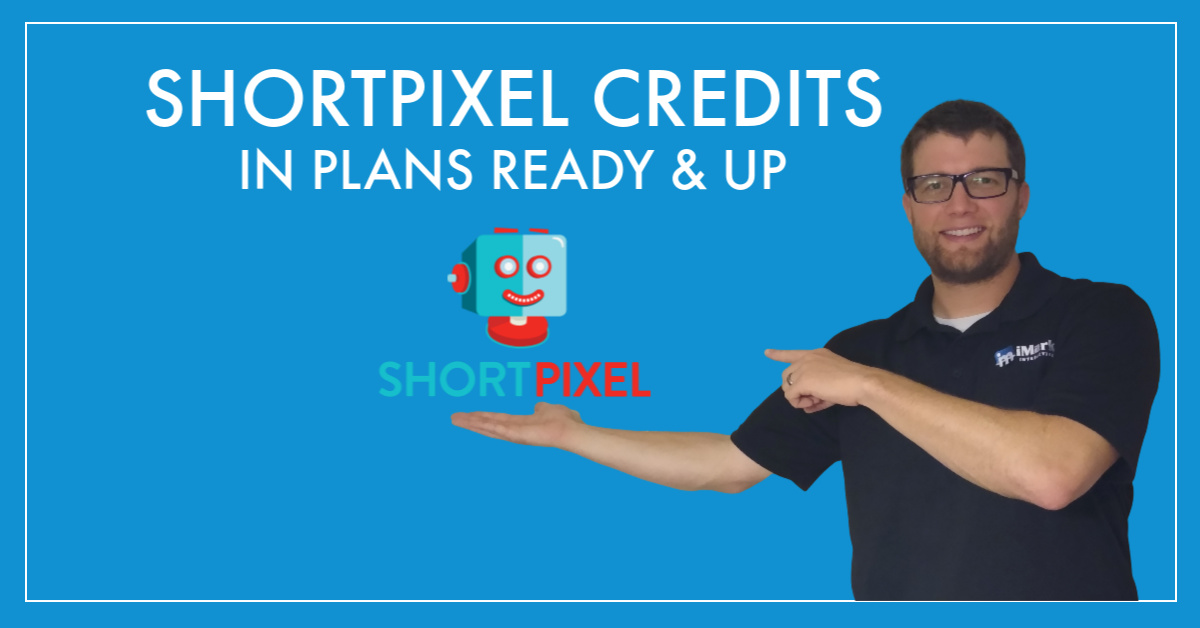 We've been working on this one for some time and are really excited to announce that we now are including ShortPixel credits as part of monthly plans Ready and up. This includes Ready, Aim, Fire, and Bullseye.
Not sure what plan you're on? Just ask!
ShortPixel Details
So, here are the details of the offer. We have worked with ShortPixel to provide these credits. Right now, we are offering each website that has a plan with 3,000 monthly credits.
These credits are to be used to compress and optimize your images when you upload. These are not to be used to compress and optimize your past images. If you need to do that, let us know and we can add credits to your site based on the same fee ShortPixel charges so you can do it all through us.
On the Insure plan? Contact us to upgrade!
How to Get This Offer
If you are using ShortPixel and paying monthly for it and you use less than 3,000 credits per month, then you can cancel it and let us handle it for you.
If you are using the free plan with ShortPixel and would like to upgrade, let us know and we will handle it.
If you have a ton of images that you upload every month and you are happy with you plan on Shortpixel, then you are good to keep on compressing and optimizing with your plan.
If you want to get this deal, please put in a support ticket and we will get it setup for you.
We typically set compression to glossy for most people unless you want more compression. Glossy gives you a good compression without as much image degradation.
Here's to a faster site and smaller images!