Make Sure to Upgrade to WordPress 4.2.3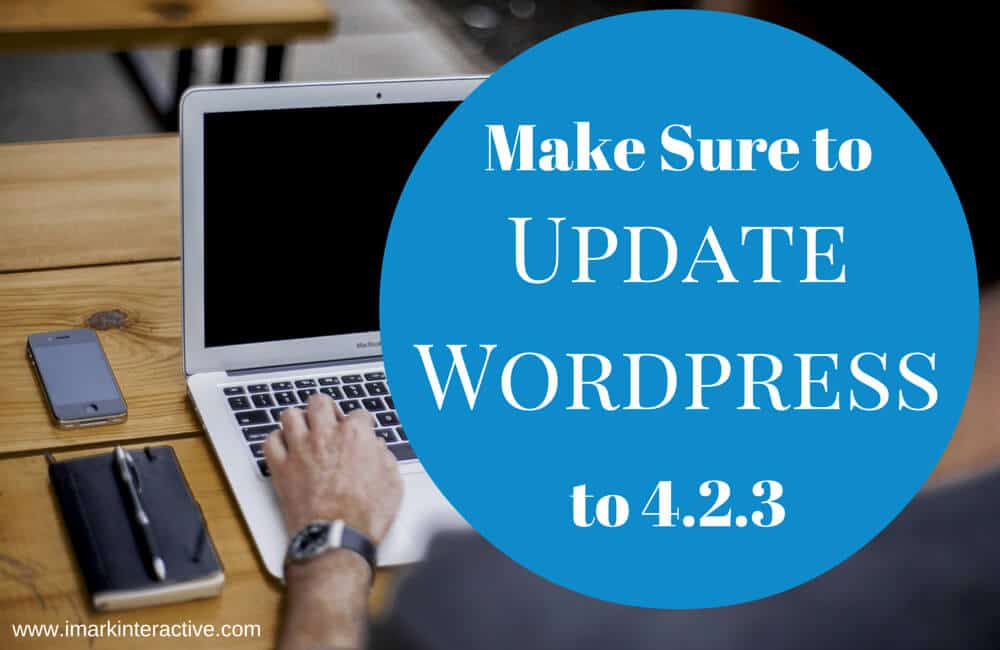 Hello everyone! I hope you're having a wonderful blogging day. I just wanted to send out a note reminding everyone to upgrade to the new WordPress version. This is only if you're on a self-hosted install of WordPress (ie WordPress.org). They just released 4.2.3, which fixes a security flaw. This is a recommended upgrade and you should do it quickly if you can.
Along with the security fix, this update also fixes 20 bugs from WordPress version 4.2. If you want to get adventurous, here is the full list of changes.
Before you jump in and click that upgrade button, make sure to take a backup of your site. I have already seen some people complaining about their site being automatically upgraded and it breaking their install. Since we offer WordPress maintenance and support, we try to work with our clients to disable automatic updates. This is a reason why.
How to Disable Automatic Updates
If you don't want your WordPress install to automatically update (I don't like this feature much), then you can do it by adding this code to the wp-config.php file in your file manager.
[php]define( 'WP_AUTO_UPDATE_CORE', false );[/php]
This will turn off automatic updates, but you will still be warned of new updates. This gives you the ability to make sure you backup your site before doing the update. This is very important and a step everyone should take. You never know what can happen when an installation is done. Play it safe and do this if you want to.
Remember, iMark Interactive does provide managed WordPress maintenance and support. This exact thing is what we provide all our clients. We also can do it for anyone who wants their site updated. We will backup your site, then run the update and support the site all the way through the update. If you're interested in either service, please contact us.