Its Time to Start your Online Business!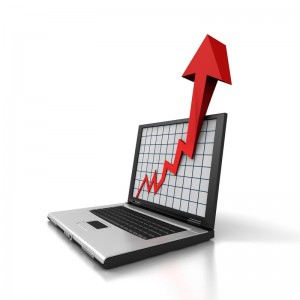 Have you thought about starting an online business or are on the fence about starting one?  Do you think that you have a great idea for a new website that can possibly make you money and your visitors happy?  If so, then it is time to start up your business.  As each day goes by, you could be working toward creating a successful business online, but you just have to jump in and get your feet wet.  The time is now for you to try your hand at an online business and hopefully a start at financial freedom!
I hear people talking about how everyone is making money online with online businesses, but they don't have the time or are not sure what they want to do.  I say that if you have the drive and a good idea, you can start your business.  Starting an online business is cheaper than the traditional form, but it still requires a lot of work.  Please do not think that if you start your company you will succeed.  You have to put everything you have into your company and market it properly if you want to succeed.  Whether it is an ecommerce website selling items, an ebay business, social media work, consultant business, web designer, etc., just go out and start it up.
There are many people out there that do not go down the correct path before starting their businesses.  Remember that an online business needs to be setup just like a traditional offline business. You need the proper papers and records.  You need to pick up the proper certificates and form the structure based on your needs.  You can see our business checklist to help you along the way.  If you take the time to setup the company properly, then you will be better off in the long run.  Most of it is not hard and some of it can be completed within a day or two, but just do it.
So don't wait until next week to do it, if you are thinking about starting one or have been thinking for some time, just take the time to do it now.  This year is going to be a good year for online companies as the economy turns around slowly.  By the time you start seeing some return on your business, online spending might be increasing more and you will be receiving some of that pie.  Everybody loves Pie!  If you have any questions about starting an online business, don't hesitate to contact us and we can give you some pointers.