iMark Interactive is a full service online agency which provides WordPress blog management, freelance writing creation and promotion, and custom website assistance.  Please contact us today to see how we can help you and your organization move to the next level.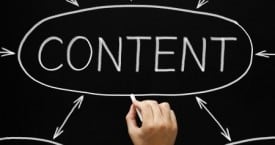 Freelance Writing
Our writing has been featured on sites like Huffington Post and Yahoo Finance.  We cover topics such as personal finance, business, automotive, DIY, technology, and more.  Check out the portfolio.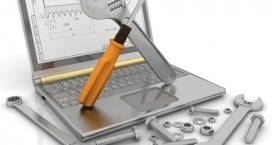 WordPress Management
Wordpress is the most popular blogging platform.  In order to help bloggers focus on the art of blogging, we offer a service to take over the technical side of WordPress. Read more about what we offer.
Custom Web Work
Are you in need of custom work for your website?  Need some design tweaks or issues resolved?  We offers a wide range of services for all types of sites.  Learn more about our custom web work.
Customer Testimonials
When my blog started to grow and I had no idea how to fix some of the technical errors and updates, I was fortunate enough to find Grayson. He is able to identify and repair issues in minutes that would take me hours. He is always professional, works quickly, and communicates in terms that us non-tech savvy people can easily understand. I highly recommend his technical services if you don't have the time or skills to run that part of your website.–Kim, Eyes on the Dollar

I highly recommend Grayson for his blog management services. He is an experienced blogger with great technical expertise that has saved me time and money on more than one occasion. If you need someone to take the headache of managing the backend and technical aspects of your blog off your hands, Grayson's your guy!–John, Frugal Rules

I highly recommend Grayson for his help with all technical aspects of blogging. I've lost count of the number of times he's fixed something on my site. I love working with him because he always replies to my emails extremely quickly and works hard to fix things within hours of me asking for help. You won't find anyone better!–Cat, Budget Blonde

Just wanted to let anyone know who is reading this that Grayson really knows his stuff and he is very prompt. I've asked for his help many, many times and he was always there to assist me. Even when I wasn't expecting an answer for a few hours because of when I sent my question, he exceeded my expectations.–Jon, Money Smart Guides

Thanks Grayson for keeping Canadian Budget Binder up and running and for working on sorting things out for my fans. They are all so grateful as am I. You are my go-to guy now for technical support for my wordpress blog.–Mr. CBB, Canadian Budget Binder
Latest Posts