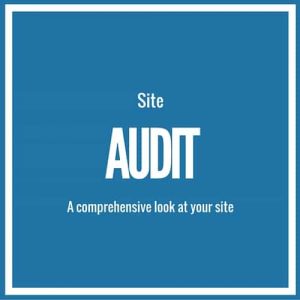 I've been using WordPress for a lot of years and I've helped countless blogs and websites get started using it. WordPress is great because we can customize so much with plugins and themes, but it can get bloated. It can become insecure and there can be issues. This is why I provide site audits.
This is a comprehensive look at your site, your WordPress installation, your hosting account, and everything else. I check all the boxes with an in-depth look at what's going on and where changes need to be made. This is an excellent way to make sure your site is running as best it can be with the features you want.
You will receive a deliverable with what I've found, what I recommend, and even some possible changes you can make. If you need me to make the changes, just ask!
**Due to increased demand, we are no longer providing site audits at this time**