Social Rocket Pro now part of our support plans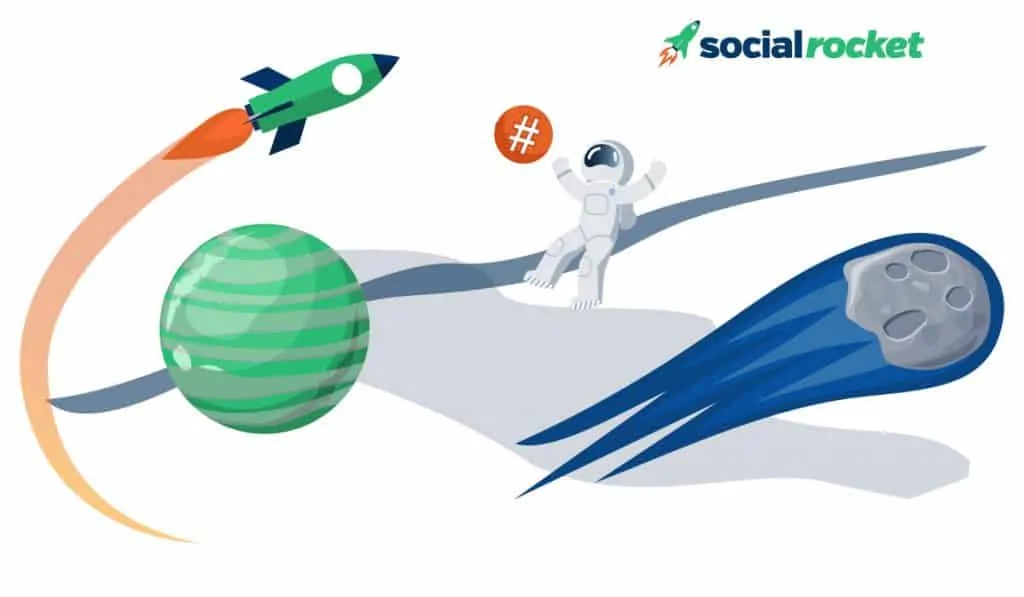 One of the many attractions to our WordPress support plans is we include some top premium plugins for active customers. These are on our plans Ready and higher and they can use any plugin we have access to. They are listed here if you want to see them.
Change Happens
For the longest time we have included the option to have Social Pug (now called Grow) for social sharing. This included the awesome features like custom Pinterest images, hover sharing, etc. It was a jam-packed plugin.
Many companies like ours purchase what is called an agency license to be able to offer these. They are more expensive licenses, but we can install the plugins on any sites we manage. This is a good thing for us and for our customers. Social Pug offered this for some time. This was until Mediavine bought them and rebranded it to Grow.
When this happened, we were told we could no longer offer an agency license as they were capping the number of sites we could install it on and then no longer offering the option. If we wanted to offer it for our customers, we'd have to buy the full license for each site. This isn't a feasible option and not how most plugins which used to have agency licenses work.
Enter Social Rocket
This plugin (here is the free option) has been on our radar for some time. The reason is it's well built from a developer who understands the market. They put time and effort into making it clean and easy to use.
One big thing about the plugin is most of the options are already there for free. Yes, they included custom pinterest and social media images for free, along with 9 of the best networks. They also included many other options.
We have tested this plugin on a number of sites and it's worked well and done the job.
Since they offer an agency license package, we decided to move over to this plugin and offer it in our support plans. Here is more information about their pro features.
You now have the ability to use this instead of Social Warfare or Grow. They even provide a migration plugin to move the data over.
While Grow is still a good plugin, we have seen a lot of mistakes in the past months and weeks with their code, releases, etc. It can be hard developing a plugin to be compatible with all the different site setups, but we haven't seen issues with Social Rocket up to this point.
If you are currently a monthly support customer on Ready or higher, you are welcome to start using this. Just put in a support ticket and we will get it installed.