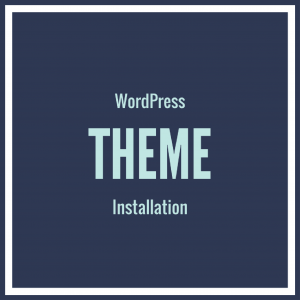 Do you have a new theme you want installed and configured based on the demo? Let us know and we'll get it installed, configured, and setup like the demo. We even will regenerate your thumbnails, so they work with the new theme settings to make sure your images work in their new sizes.
This service is only for setting up a new theme on an existing blog* and for configuring it based on the theme demo and includes three (3) design tweaks after setup.
*This does not work with themes that need or have e-commerce capability. That would require a custom quote. Please contact us.
If you need any additional services, such as new features, color changes, etc, please contact us for a custom quote.