New NitroPack Add-on For Our Monthly Support Customers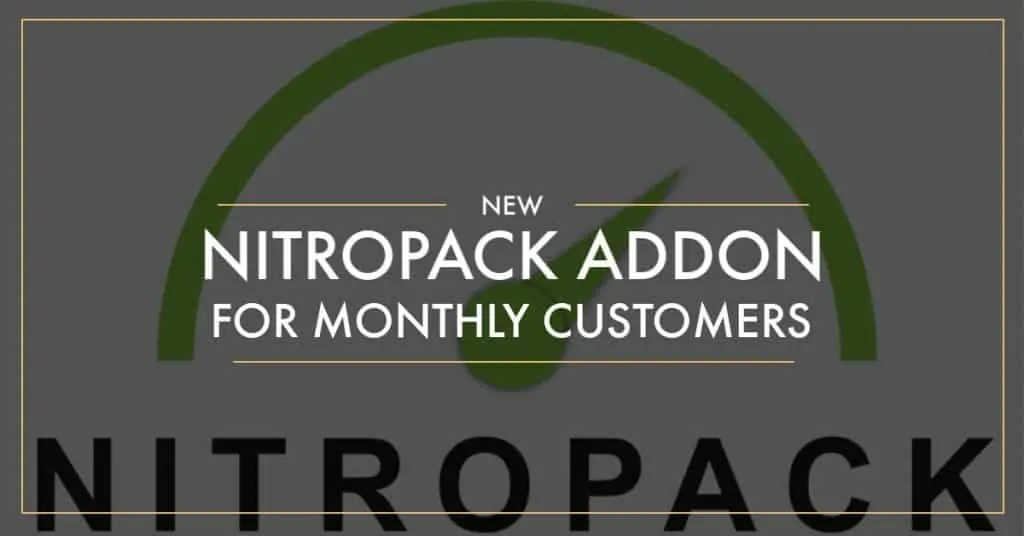 Nitropack is currently changing their pricing structure, so we are on hold onboarding any new customers into their system. We will update this as soon as we get word of the new pricing.
We have been providing site speed services for well over a year and got serious about it this year. Since March of 2019, we have had a waiting list for our comprehensive site speed work. The reason is because we take a lot of time looking over the site, testing, coding, and testing more to make sure we can speed up a site as much as possible with out losing functionality.
We still provide this service (want to get in the waiting list?) to this day, but have found that some people just don't have the funds necessary for a comprehensive site speed optimization. That's OK. We completely understand.
A months ago, a new service called NitroPack.io came into play. It's been around for most of 2019, but really got noticed when it was in a webinar about SEO.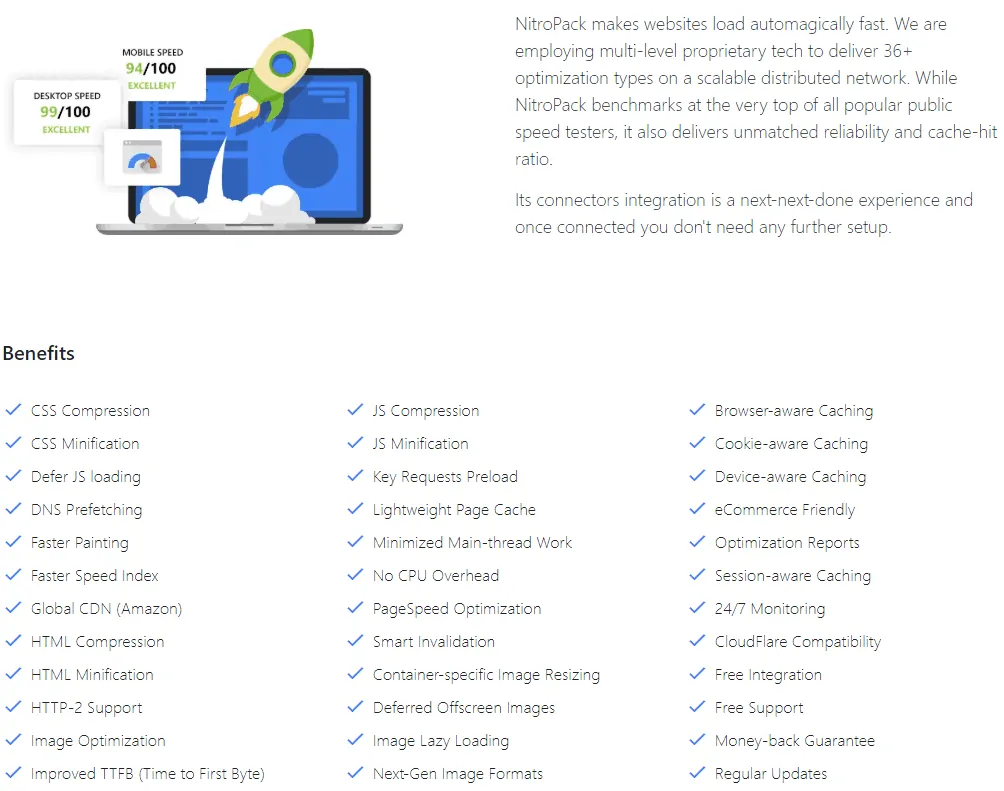 Instantly we tested it out and worked with them to make the service better with ads and money making services that many of our customers use. This means they are now making sure your Mediavine ads are good when using their service. They also work out of the box with AdThrive ads. I've talked to them and they also work with Adsense, Media.net, and Monumetric.
At the same time we reached out to them to see if we can do something for our monthly support customers. After some back and forth, we finally figured something out.
What is NitroPack?
If you haven't heard of this service, it's an automated site speed optimization service that goes over all your pages individually and optimizes them for speed. Now, when you test your site on their free test, you will get really good results. The problem with this is those scores are based on the highest optimization they offer (Ludacris).
We've found this is too extreme for most sites and can cause several issues, so we don't use it. We typically use Strong.
They use a credit system that each page uses one optimization. This is typically for mobile and desktop (one page is two optimizations) but it can also be tablet as well depending on how your site functions on each size.