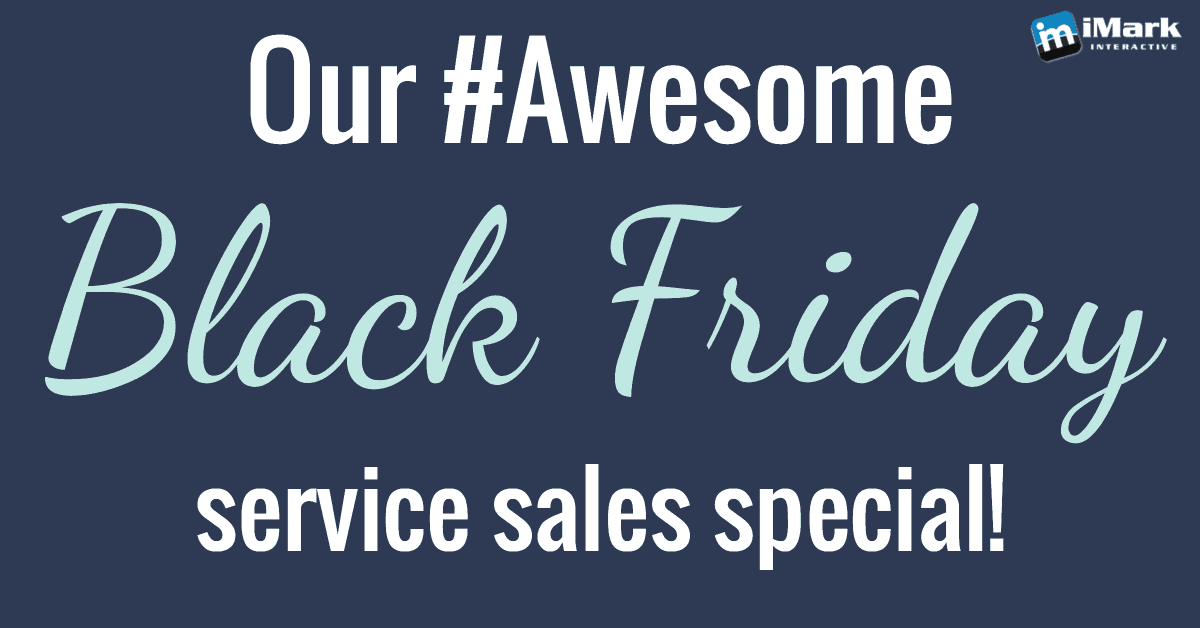 While we don't partake in sales often, we figured we'd jump on board with this year's Black Friday and Cyber Monday deals. There are too many to choose from when you're dealing with consumer goods, but we wanted to provide our customers with just one more to choose from.
Today (11/25) through Monday (11/28) at 11:59pm EST, we are offering 25% off all our services and monthly management plans*. The best part is you can get 25% off all every month you're a customer with us if you sign up during this sale. Not just one month at 25% off, but every month. We think that's a pretty good deal.
If you're not sure what service you need, just contact us and we'll make sure to apply the coupon to any service you sign up for after we identify your needs.
How Do I Get 25% Off?
Great question and we have an easy answer. All you need to do is use the following coupon code when checking out:
blackfriday16
Yes, it's really that easy. If you're looking for someone to help you with WordPress, then reach out and let us know how we can help you. This is a perfect time to get started, get your problems solved, and save a little money!
*Only one coupon use per customer. 25% discount applicable to all services except our Ready monthly support plan.