Another company hasn't learned the meaning of customer service and satisfaction.  I came across ARS Rescue Rooter on Friday, August 12th.  My A/C decided that it wasn't going to work any longer, so I needed someone to come out and check it out.  I had called a number of local companies, but they were booked solid for a couple of days due to the heat.  ARS Rescue Rooter was recommended to me by a friend, so I decided to give them a call.  They were the only one able to come out and check out my system.  Boy, do I wish I was aware of how bad this company is.
ARS did arrive within the allotted time frame, so that was a plus.  The technician came in my house and asked what was wrong.  After describing my situation, he got his tools and headed to the attic.  10 minutes after fiddling around with my system, he came down to tell me that my motor was dead.  Yes, 10 MINUTES!  I was a little skeptical of the 10 minute diagnosis, considering he never checked the pressures on the system or even went outside to check the compressor.  I asked how much a new motor was going to cost me and what time frame it would take to get the unit fixed.  The quote was for over $1,400!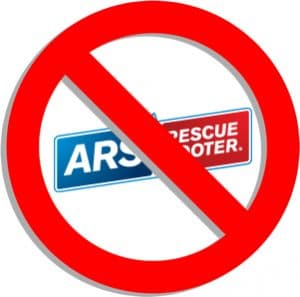 The best part was all of the services that he had "included" in the overall fee.  He recommended an attic tent with a HSA plan for them to perform maintenance.  These were all added on the quote with the main culprit of a $900 motor.  He then proceeded to tell me that they didn't have the motor in stock and it would be available on Monday, August 15th for install.  I said I will decide on the bill once the motor is in and ready to go.  The technician left the house and I had nothing to show for it.  I did not stay in my house over the weekend as it was hot and I am a cold weather fan.
Monday comes around and I am working, waiting for a call from ARS Rescue Rooter.  At around 12pm, I still had not received a call, so I decided to make one myself.  The receptionist told me that I was on the schedule for the install and they would be out between 1 and 6pm.  I said ok, as it was getting hot in the house and really uncomfortable.  I was called by the dispatch at around 2:45 to tell me that the tech was on his way.  The technician arrived at 3pm, which is within the time limit, so again, they were on time for both of our meetings.
A knock on the door revealed another ARS Rescue Rooter technician, who was asked by the original tech to come and install the motor.  This is when the situation turned bad.  The new technician was a very nice and courteous person and dealt with the whole encounter with respect and dignity.  My grievance is really with the original tech, who is a lying and unscrupulous dirt bag.  The new tech said hello and then asked what the issue was with the system.  I explained it to him and he then asked for the invoice, which was odd.  He took one look at it and laughed.  He flat out told me that it was way too high for the services that were supposed to be rendered.  I mean, a service tech from the same company realized that this service call was way too high.  This is when I started to get angry.
The new tech came in the house and worked on diagnosing the system himself to make sure that a motor was really necessary.  As he did so, I go the model number of the motor that was supposed to be installed.  After about a minute of searching online, I realized that the motor was only about $600 at most places.  I even was able to get a quote from ARS Rescue Rooter's distributor that provides them with the motors.  They were going to sell the motor to me for only $575.  After this, I got even more steamed.  Why would ARS Rescue Rooter allow such a ridiculous profit margin on a part, when they should be making their money on time.  I can understand a small margin on the part, but not around $400.  I explained my findings to the new tech that was up in the attic and he started laughing.  I told him that I got the price directly from their distributor and this prompted him to call his manager.
He did this with no excuses and honesty.  He told his manager what the issue was and requested that the issue be resolved.  I had already made the decision that I was not going to go through with the fix because once you try to screw me over, you can consider it done.   After speaking with the new tech and getting the run down on what the real issue was with the system, I did realize that is was a broken motor.  This is something that I had expected anyway because I did some testing before ARS was even called out.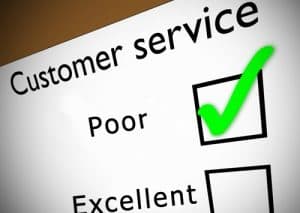 My issue with ARS Rescue Rooter is how the original technician handled himself with the job.  He came in quickly and didn't even get the part to install, which coincidentally was in stock right down the street at their distributor, but he didn't want to deal with the install on a Friday afternoon.  This just showed a lack of morals and professionalism.  If you don't want to provide a service, then get another job.  The price gouging is another big issue for me.  I think ARS Rescue Rooter forgets that we do have the internet and the ability to do research for prices on items.  If you are going to, in good conscience, quote someone way more than what should be allowed, then you should be put out of business.  I have done some research about other ARS Rescue Rooter Complaints that show the ARS management encourages a 60% profit margin on everything they do.  This is just unacceptable.
Just know, ARS Rescue Rooter, that I will never use your service again and I will also tell everyone about my horrible experience with your company.  You appear to think that everyone is uneducated and stupid when it comes to repairs and that is why they use a service like yours.  Have you ever thought that maybe we use a service like yours because we don't have to time to complete a repair or just don't want to deal with it.  One thing that owning a business taught me was that customer service is always #1, but you show that it is a forgotten thought in your mission statement.  You are all about money and getting it in any way possible.  Don't forget that word of mouth is the strongest form of marketing.  If you cannot treat your customers with respect, then you should never be in business.  Remember that a few bad employees and ruin a reputation.  Take the time to train your employees properly and you won't have as many complaints.
ARS Rescue Rooter, you are what I like to call a Failure!  Good riddance to bad companies.
Note….I was able to get the whole service done for around $700 with a local company, so for half the price.  Look at this number ARS Rescue Rooter, this is why you lose customers.